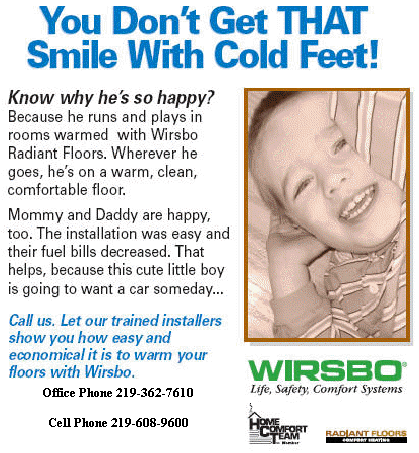 Uponor offers a number of radiant heating solutions to make your home comfortable and inviting. Warm your entire house or just chilly areas such as the kitchen, bathroom, basement, garage or entryway.
Whatever heating solution you choose, you will increase your comfort today and your home's resale value in the future.
Benefits of Radiant Heat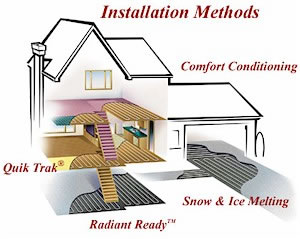 Comfortable, even heat
Efficient
Practical

Clean and healthy

Versatile
Guaranteed
Maintenance-free
Smart investment
Effective
Economical
Silent
Durable and reliable
Our customers love their Uponor radiant heating systems...
Comfortable and Healthy Heat
"I have Uponor radiant floors in the master bathroom addition. I was pretty skeptical and really didn't understand how a radiant floor worked. It turns out now that my master bath is the coziest room in the house. Even my kids go in there after sledding and lie on the floor to warm up. If I had known how wonderful it is, I would have put it in other parts of the house too. I've never been this comfortable. I adore it."
Rosemary Connell, Shoreham, NY
Keeps Walkways and Driveways Clear
"My Uponor snow and ice melting system has saved me so much time and effort, I don't even know how to measure that. I tell you, next to my Lasik surgery, my snow-melting system is the best thing I ever bought"
Mark Jensen, Salt Lake City, UT